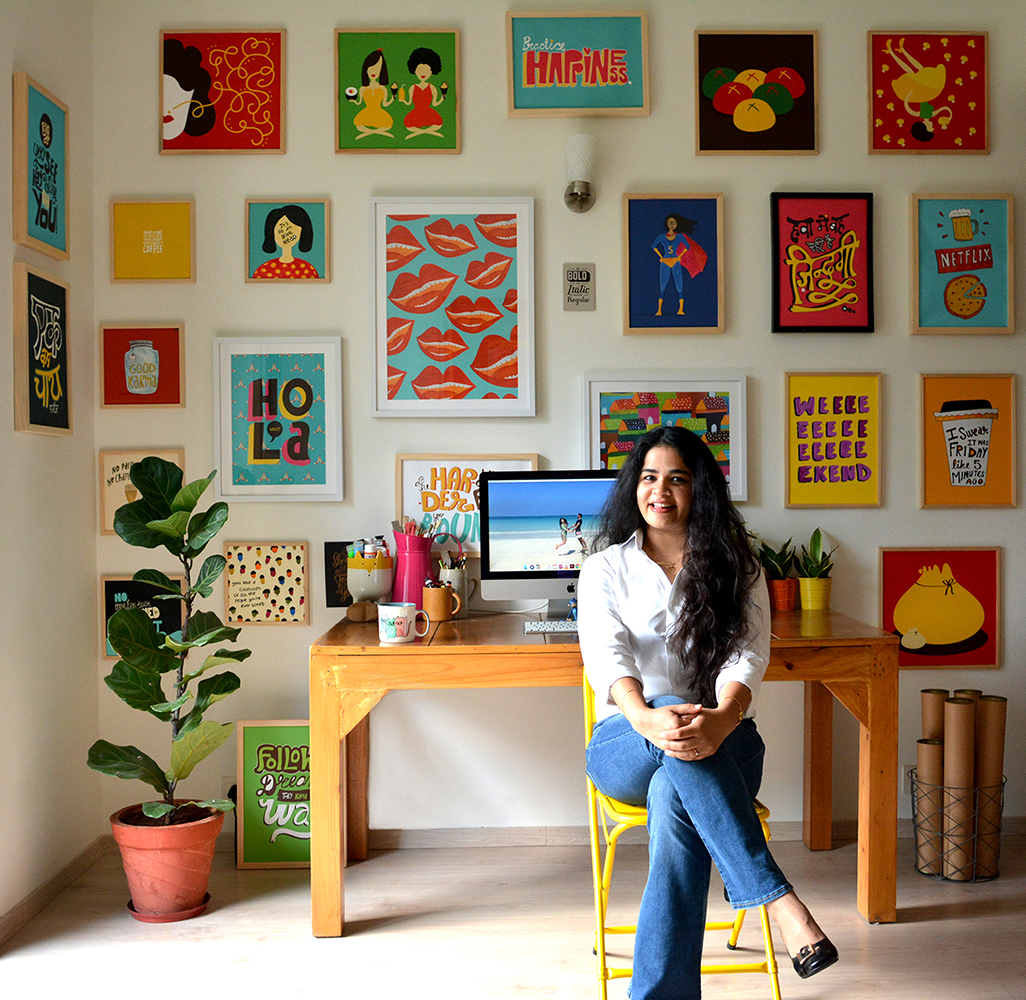 I am an independent graphic designer and illustrator based in Gurgaon.
For over ten years I've had the pleasure of working with amazing people and creating identities for esteemed brands. From crafted scribbles to final artworks, I prefer working single handedly on all my projects, it keeps me sane and my clients happy. When I'm not working on design projects or my
Print Shop,
I'm doing my best to brainwash others to follow their dreams and find happiness in what they do.